Dr. Rebecca A. Krimins, DVM, MS
Dr. Krimins is a native of Annapolis, Maryland and attended the University of Chicago as an undergraduate. After earning a Bachelor of Arts in biology, Dr. Krimins pursued her Doctor of Veterinary Medicine from Ross University School of Veterinary Medicine. Following veterinary school, Dr. Krimins completed an internship in small animal medicine and surgery at Western College of Veterinary Medicine in Saskatoon, Saskatchewan as well as a small animal surgical internship at Western Veterinary Specialist Centre in Calgary, Alberta. Dr. Krimins worked in private practice as a general practitioner in Hoboken, New Jersey. It was during these years that Dr. Krimins decided she wanted to specialize in veterinary anesthesia. Dr. Krimins completed her post-doctorate work in a combined program between Purdue University School of Veterinary Medicine and the Ohio State University School of Veterinary Medicine, earning a Master of Science degree in Veterinary Clinical Sciences while completing a residency program in veterinary anesthesia and analgesia. Dr. Krimins has authored over a dozen publications and is featured in a television series on veterinary emergency medicine.
Dr. Krimins currently serves as Medical Director of the Center for Image-Guided Animal Therapy at Johns Hopkins University.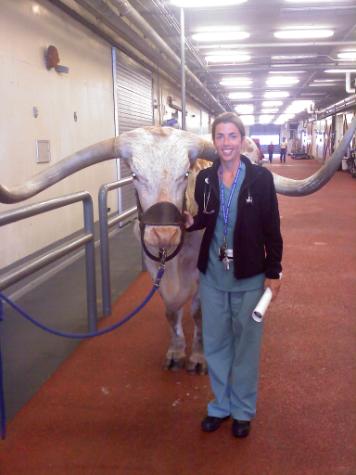 Copyright 2012-2018 Advanced Anesthesia and Pain Management for Animals, LLC